If you're a Florida resident you know how tough the rainy season can be. To others, it may come as a shock that the sunshine state is one of the rainiest and wettest states in the country. The rainy season can last from June to September bringing on thunderstorms and sudden downpours. Although trees need water to thrive, excessive amounts can cause unexpected problems. Let's take a closer look at how the trees are affected by the rainy season in Florida.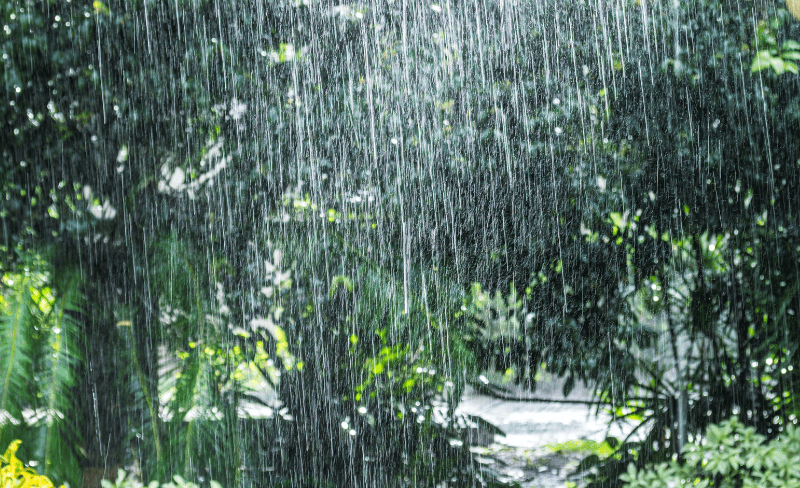 Fungus Growth
With heavier rains unfortunately comes an increased risk of fungi infestation for trees. Fungi thrive in a damp environment which is exactly what the Florida rainy season creates. Warm temperatures combined with excessive rain make trees more vulnerable to fungus and bacterial issues. Fungus growth also known as root rot will weaken the tree's roots and go on to cause foliage discoloration, lesions, and constant dropping leaves.
Weakened Roots
Fungus isn't the only thing that will cause damage to the roots of the trees. Once the rainy season starts that also means the start of strong winds. Strong winds may cause property damage which can then lead to tree toppling. Chances of tree toppling are higher if the root system is weakened due to oversaturated ground. Damage is more likely to occur to trees with weakened roots that have been exposed to heavy rains and winds for a prolonged amount of time.
Oversaturated Soil
Frequent downpours will oversaturate the soil creating more issues for trees. Oversaturated soil means too much water and not enough oxygen. When oxygen can't get to the root supply as easily, soil pH will increase and less necessary nutrients will be absorbed. Without their essential nutrients, trees are more prone to damage. Even trees that are considered extremely healthy can die from multiple days of oversaturated soil.
Protection
It's important to keep an eye on your trees after excessive rainfall has occurred. Prevention is key to the protection of trees. Be sure to check for signs of root and soil damage including, tree stem cracks, leaning trunk, exposed roots, discoloration, wilted brown leaves, and black or soft roots. If your tree doesn't pass this checklist it's always important to call in the professionals to further inspect your tree. The experts can then help you take the next steps to either preserve or remove your tree.
If your trees are suffering from the Florida rainy season, CJ's Tree Service is here to help with any tree removal services you may need. Contact our team at 520-388-0094 to schedule a service!