One of Florida's most endearing qualities is its trees. They're wonderful, aren't they? Providing scenery, shade, and reminding us all that natural beauty is a sight to behold. However, when they begin to decay during the twilight years of their existence, they need to be removed to help prevent property damage in the event of a storm. Hiring the right experts means all the difference between a successful removal and clean-up and a half-hearted and messy one.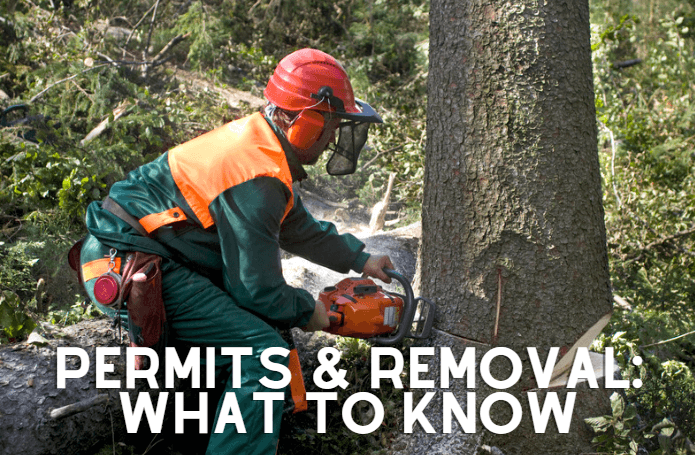 Do You Need a Permit to Remove a Tree?
According to a law passed in Florida in 2020, a permit is not required to remove a tree from your property. However, any homeowner needs signed documentation that a tree presents a potential hazard due to its age or state of decay. This paperwork must be completed by an arborist or landscape architect. If a tree on your property needs to be removed, contact a professional service immediately to evaluate the situation.
Tree Replacement
According to the same law passed in 2020, if a tree that poses a significant threat is removed from a person's property, he is under no obligation to replace it. If a tree hinders the sidewalks or powerlines, it might be required that the tree be trimmed and pruned instead of completely removed.
Tree Removal
Various tell-tale signs determine whether a tree should be removed from a homeowner's property. The integrity of the bark and whether or not its limbs and branches are beginning to fall off are usually the most obvious. Sometimes, a tree will be completely devoid of any and all foliage. While trees usually shed their leaves during autumn, an absence is usually a clear-cut indication that a tree is dead and should be removed.
The end of summer and the beginning of autumn is usually the best time to have a tree removed. This ensures that it occurs before the wet season begins. During the winter, storms can wreak havoc on a dead tree lacking substantial roots. These are when they pose a significant threat to people and property. If you think there's a tree that needs removal, don't try to do it yourself. Call in the experts to rectify the situation.
CJ's Tree Service in Sarasota
When it comes to servicing the community of Sarasota, CJ's Tree Service believes in extending the best possible tree removal, stump grinding, and emergency action in the area. We understand how dangerous a tree can pose if it's not taken care of. Visit our site for more details or give us a call at 520-388-0094.