Having a tree as part of your landscape can come with many benefits. Trees will enhance the appeal of your home, keep it cool during the summer months, provide plenty of shade, and more. Although trees come with great benefits they can, unfortunately, cause property damage if not taken care of properly. Make sure your trees and property are both protected by following these tree maintenance tips to prevent property damage.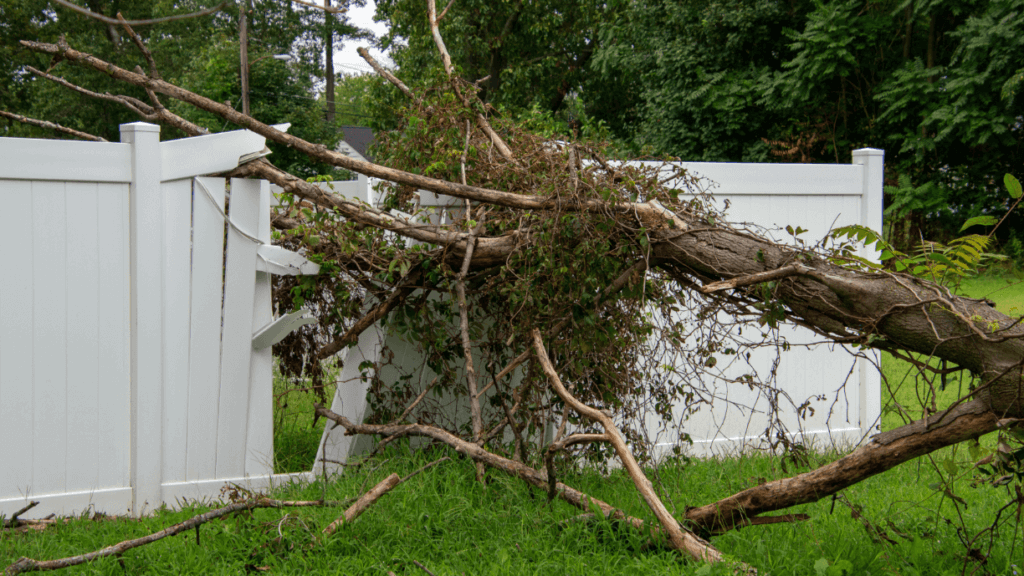 Pruning & Trimming
Two of the most important things you can do for your trees are pruning and trimming. If your tree becomes overgrown it can attract pests, over-shade plants, plus branches can begin to fall causing damage. A professional team can help you with many different pruning techniques including crown thinning, crown reduction, crown cleaning, and pollarding. Keeping up with regular pruning and trimming will help keep your tree healthy and prevent a potentially hazardous situation.
Remove Weak Trees
If you've noticed that your tree has become sick, weakened, or appears to be dying it's time to remove it from your property. It's also a good idea to remove any trees that are too close to your property. Removing hazardous trees will reduce the chance of damage or potential injuries during a storm. After a decaying tree has been professionally removed it's best to have the stump taken care of as well. Leaving the stump can lead to pest infestation and can be a tripping hazard.
Disease Monitoring
An essential step you can take to prevent property damage is to monitor your trees for signs of disease. If your tree has a disease it's more likely to collapse during a storm. If you notice things such as hollowness and decay, leaning, mushroom growth in the soil, or cracked trunks, your tree could be infected. It's also important to monitor for other potential problems like limbs touching power lines or hanging branches that can reach your roof.
Professional Help
If you've completed this maintenance tip checklist and discover your tree can be harmful, it's time to call in the professionals. Regular tree maintenance or removal, when needed, will save you from any hassles or expensive repairs for your home. A tree service company with experience will take care of all the maintenance needed to keep your tree healthy and make sure vehicles, power lines, roofs, and home structures remain in perfect condition.
If the trees on your property are in need of some love and care, CJ's Tree Service is ready to help with all of your tree maintenance or removal needs. Prevent damage to your property by contacting our expert team today at 520-388-0094.