We all work hard to keep our yards and gardens looking pristine. Not only is it important to create a space that you love spending time in, but you also want to provide beautiful curb appeal for your neighborhood and community! Stumps and roots can seem impossible to get rid of and work around, but CJ's Tree Service can help! Put down the shovel and spade and let us get to work. Read on to learn the five advantages of our stump grinding services.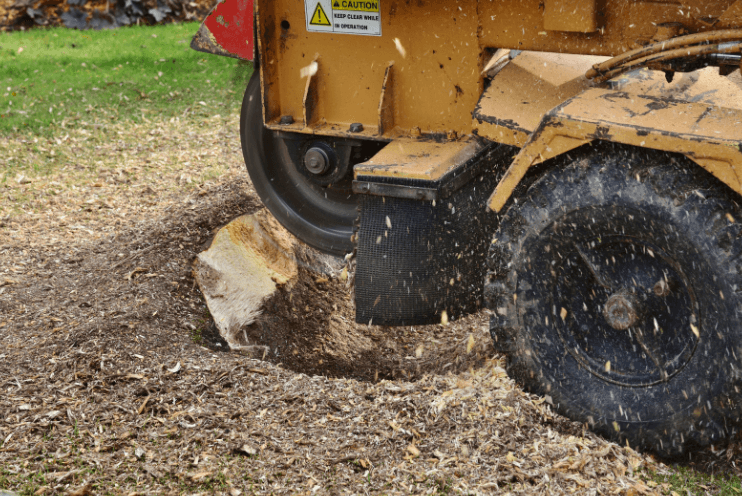 Improve the Look of Your Yard
This is one of the biggest benefits of utilizing our stump grinding services. Uneven and unsightly stumps prevent homeowners from creating the yards of their dreams. Stumps can change the entire aesthetic of your hard, and not in a good way. Stump grinding completely removes the eyesores, leveling your yard for the landscaping of your dreams.
Additional Space
Stumps not only take up valuable yard space, but they can be dangerous as well. Having a clear yard means you can put furniture, crops, vehicles, or anything you want anywhere without navigating around giant stumps and pieces of dead trees.
Eliminate Disease and Pests
Many people don't realize just how dangerous tree stumps can be. They are breeding grounds for disease and pests! Things like spiders, termites, ants, and more often make tree stumps their homes. These bugs can damage your property and carry harmful diseases and illnesses into your house!
Stop Stump Sprouting
Simply chopping down a tree doesn't kill it. Stumps are still living, and their root systems are continuing to grow underneath the dirt. Having the stump ground down will prevent new growth from coming up and roots from damaging your pipes and foundation.
Fast and Efficient
Our business is trees, and we know exactly how to remove them. Our specialized machinery will arrive at your home with our expert workers. They will remove soil, root, and stumps without damaging the rest of your yard. You can rest assured that it'll look as though the stump was never even there by the time we're done!
In addition to stump grinding, our tree experts here at CJ's Tree Service also provide tree removal and emergency services to assist you with all your tree needs. If you're in need of any of our services you can give us a call at 520-388-0094.