Many benefits come along with having trees on your property. Trees provide shade and a beautiful look to your home as well as benefit the environment and ecosystem around your property. To keep your landscape looking its best and safe from harm, keeping up with regular tree service is crucial. Let's take a closer look at some other reasons why regular tree service will be beneficial to both you and your home.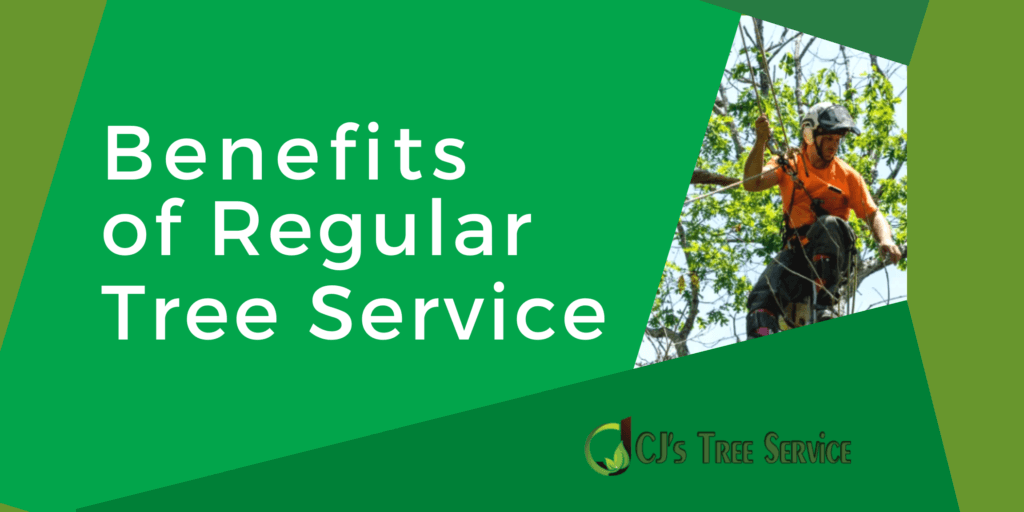 Damage Prevention
As beneficial as trees are, they can also cause property damage if not taken care of properly. Broken limbs that haven't been removed can eventually fall causing damage to your home. If you have a tall tree, overhanging branches can damage your roof, shingles, and gutters, especially during a storm. When damage is done to your roof and gutter system this can cause further problems such as water damage and foundation issues. Power lines can also be affected by trees that haven't been serviced in a while.
Better Gardens
As a homeowner, you'll want the flowers and crops in your garden to flourish. If your trees are regularly serviced this can also benefit the production of fruit and flowers. Prunes fruit trees will produce bigger and better quality crops since they'll have better access to sun, air, water, and nutrients. Flowering trees will also create healthier blooms if they're properly cared for. Regular trimming will allow for the necessary air circulation that your landscape needs to stay both beautiful and healthy.
Healthy Trees
Regular tree service will be the most beneficial to the trees themselves. To keep your trees as strong and healthy as possible, trimming should be a necessary part of the care routine. If your tree has diseased, rotting limbs or infestations, regular pruning can eliminate these issues. If your tree unfortunately already has a disease, regular service can stop anything from spreading all over your property.
Protect Your Family
Just like your property can be damaged by an unruly tree, other accidents can occur involving visitors or people in your home. Broken or weak limbs can be hazardous to anyone that's nearby. There are many factors including wind, animals, and storms that can make low-hanging branches even more of a hazard. When your trees are regularly serviced you'll no longer have to worry about any family members or visitors becoming injured while staying in your home.
Now that you know all of the benefits of regular tree service, the crew at CJ's Tree Service is ready to help you take the next step. Contact our team today at 520-388-0094 to be on your way to a healthier picture-perfect landscape!