Much like all living things that populate the earth, trees have a life cycle that has a beginning, middle, and end. While some have a longer lifespan than the average human being, even trees eventually shuffle off the mortal coil. It's at this point that they can become a potential safety hazard. Tree removal is an important landscaping service that can be an effective preventative measure in eliminating risks. Here are four things you should know about tree removal.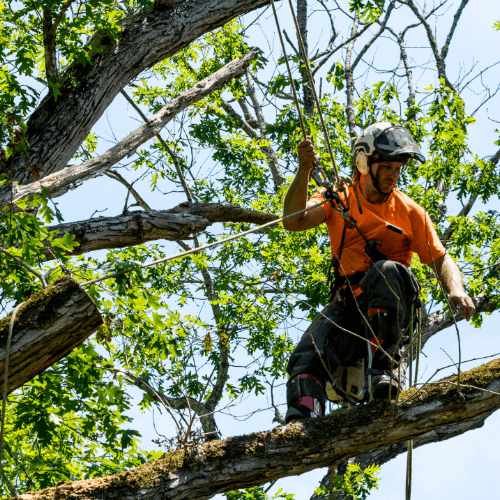 Avoiding Legal Action & Liability
If a tree in your yard damages anything on your neighbor's property, you are liable for any repairs to their home and removal of the tree. While anything that's a result of an unforeseen accident relieves you of fault, a dead or decaying tree on your property is your responsibility to remove. Don't try to turn it into a DIY project, this is why services such as CJ's Tree Service exist.
Property Damage Prevention
Just because a tree is past its prime doesn't mean it's gotten any lighter. Healthy and dead trees are both heavy and can cause an equal amount of property damage. If you're unsure if a tree is a hazard, a tree removal company can advise you on the situation.
Brace Yourselves, Winter is Coming
During the winter months, trees lose their leaves and as a result become less bulky. This means tree removal companies can remove them a lot easier than they can during the rest of the year. A less stressful cleanup operation can lead to a much lower cost for removal. We advise that you have trees removed at the onset of winter and before it gets too cold outside. A tree shedding its leaves is a good indication to give us a call.
Stump Removal
Don't let that unsightly stump become a permanent resident and bring down the property values in your yard. A tree removal service can cut down the stump to ground level. This will keep the obtrusion hidden and the surrounding vegetation won't be compromised. Once a stump is properly removed, a new tree can be planted in its place.
CJ's Tree Service
Much like you, the experts at CJ's Tree Service call Sarasota home and want to do our part to keep our community beautiful. If you have a tree in your yard that needs removing, or you're unsure if one is nearing the end of its existence, give us a call, we're here to help. For more information, give us a call today at 520-388-0094.