Trees, they're one of the greatest things on earth, aren't they? During the summer months, they provide ample amounts of shade and year-round help produce oxygen which contributes to air quality. As we move into autumn and winter, it's the ideal time to clean up and trim our trees. However, sometimes a tree might be in its final stage of life, and in this case, removal might be the only option available. But how can you tell if a tree on your property is dying? Here are some tell-tale signs.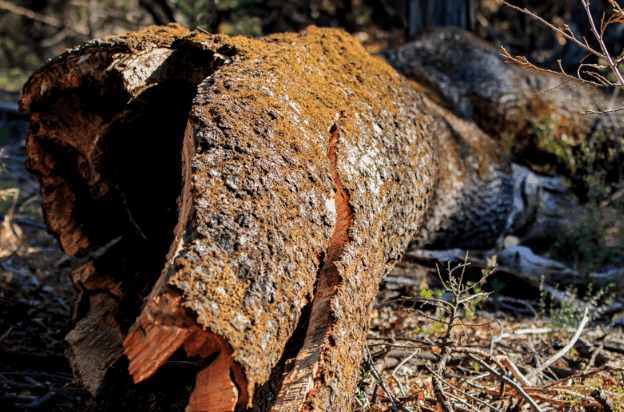 Increased Shedding
This is a time of year when all trees begin to shed. However, if you notice that branches and leaves are constantly shedding year-round, then it's most likely due to the tree dying. You might be able to save it with the help of a specialist, but it's advisable that you have it removed.
Uninvited Guests
While these tend to be more prevalent during the summer months, a dying tree will attract insects, rodents, and other forms of vermin. If a tree is adjacent to your home, this can increase the chances of an infestation.
Unexpected Growth
Aside from various forms of vermin, a dying tree can quickly become a breeding ground for other unexpected guests, such as mushrooms and other fungi. While these are seldom harmful, they're usually a warning sign that a tree has to be removed sooner rather than later.
Withering Bark
All trees have bark. But if you notice that the bark is shedding or falling off much quicker than usual, it's a sign that death is imminent. Dying trees will also have holes that begin to accumulate in them. Aside from the bark, discoloration in the leaves is also something to look out for.
Fragile Branches
A dying tree will have branches that are fragile and break apart easily. While leaves will naturally shed this time of year, a dying tree's branches will lose their ability to produce leaves of any kind. Examine the branches of the tree. If they're brittle or dry, call a tree removal service to make a final determination.
Call the Experts at CJ's Tree Service
While it's sad that trees have an existence that eventually expires, a dead tree can become a potential safety hazard. If you feel like it's time for a tree on your property to be removed, consult the experts at CJ's Tree Service. For more information, give us a call today at 520-388-0094.